Unique Design
Imaginations can range from vivacious to serene. But, they are always unique. At Vedas Décor, behold how even vividity holds uniqueness, as each design speaks the story of being one of its kind.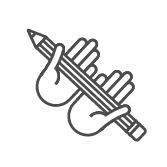 Handcrafted
Divinity resides in every art that contains a touch of the hands. Experience a whole new world of indigenous craftsmanship with Vedas' handicrafts, designed for good taste.
Rust Free
The beauty is eternal when the imagination is speckless, and its tangible translation is protected. Vedas brings to you decor crafted with rust-proof material, that vows to protect the charm of the art.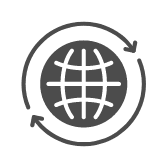 World Wide Delivery
Vedas Décor is for all who appreciate art and imagination. As art lovers, we keep our delivery services open worldwide.
Lead Free Paint
With us, love and dazzling artwork is all we display. There is no room for any toxicity. Hence, our craftsmen use only lead-free paints to add hues to their creations.
Customised Décor
We encourage imagination. If you have created a picture in your head, we would love to bring it to life for you. Convey us your ideas and design for a customised décor piece.